Sena Cameras
Ideal for Motorcycle and Powersports
Those giggly moments of HIGH-REVVING JOY never seem to last long enough!
Sena's innovative line of cameras and Bluetooth communication gear let you
share, capture and preserve them forever.
---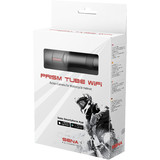 A low profile, no nonsense helmet mounted 2k action camera with a 125o field of view and adjustable lens rotation, featuring built-in WiFi allowing for quick and easy previews and downloads through your smartphone.
Related Content
---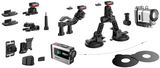 Prism Mounts and Accessories
The complete range of Mounts and Accessories for all Sena Cameras. Find replacement clamps, mounts, speakers and microphones, foams, adhesives, caps and lenses, everything you could need!