REMOTE CONTROLS
Get yourself a remote to control your Sena Bluetooth4 models and Helmets - 10C, 10R, 10S, 10U and 20S. Sena Cavalry Helmet, Momentum Helmets, X1 helmets and R1.
The Sena Handlebar Remote, Wristband Remote, RC3-Button remote and RC4-Button remote are the motorbike Bluetooth accessory that gives you full control over your Sena Bluetooth® communication gear while reducing the risks of taking your hands off while riding.
The Handlebar, Wristband, RC3-Button and RC4-Button remotes are all
compatible
with the
Bluetooth 4.1 models
, such as the
10C, 10R, 10S, 10U
and
20S
and Helmets; Sena
Cavalry
Helmet,
Momentum
Helmets,
X1
helmets and
R1
.
The RC1-Button remote is for use with the Sena RideConnected App.
Pairing Guides
A pairing guide for each compatible model can be found via these links below.
Tip: Be sure to check the firmware on your headset is current before pairing with your remote.
Handlebar Remote
(SKU: SC-HR-01)
Wristband Remote
(SKU: SC-WR-01)
RC3-Button Remote
(SKU: SC-3B-01)
​
RC4-Button Remote
(SKU: SC-4B-01)
​
RC1-Button RideConnected Remote
(SKU: SC-4B-01)
- Put your phone into bluetooth pairing mode. Press and hold the the RC1 button for 5seconds to enter pairing mode. The two will connect.
---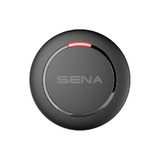 Have easy to use control of all your Sena RideConnected App Communcations with the RC1.