10U
The Sena 10U is uniquely designed for seamless integration ensuring that your experience is elevated to new levels as you ride connected.
10U MOTORCYCLE BLUETOOTH COMMUNICATION SYSTEM WITH HANDLEBAR REMOTE CONTROL
Invisible from the outside, the Sena 10U delivers audiophile-worthy performance for your tunes and conversations in a stealthy setup that fits completely within the interior recesses of some of the world's best helmets.
---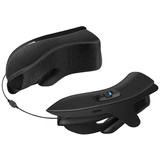 A completely undetectable and easy to install Bluetooth 4.1 communication system so you can ride connected with Sena while staying true to your style. To fit helmet sizes L, XL only.
$230.00
19% OFF
RRP $283.00
Related Content
---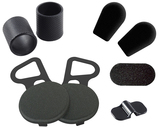 10U Accessories
Find spare parts and accessories for your Sena 10U Bluetooth Intercom system here